Engineering as a career: Scope and opportunities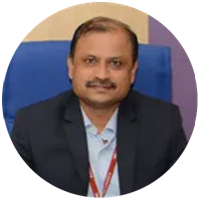 Prof. S. K. Giram
Principal, AISSMS Polytechnic
Despite the introduction of many new career options, engineering still remains one of the most sought-after courses. For all those who have zest to create new things and love to spend their time with the tools,Engineering is one of the best career options.
To build a career in Engineering it is important to have a strong technical base and an analytical ability.At AISSMS Polytechnic, constant efforts are made to hone the skills and knowledge of students besides academics, to make them successful engineers.
There is a wide scope in the field of engineering with number of opportunities for engineers today. With automation taking over the industrial world, students need to acquire suitable skills that will help them grasp the opportunities in the rapidly changing industries scenarios.
Here are the top opportunities present in the different realms of Engineering.
Opportunities in Computer/ IT Engineering:
The IT industry is growing at fast pace and new opportunities are being generated every moment. Students with an interest in software and coding can make a bright career in the IT industry if they hone themselves with a strong knowledge of the fundamental coding languages.
Here are the top opportunities currently present in the IT industry:
Applications programmer
Project manager (IT)
Database administrator
IT business analyst
Software quality assurance & testing
Information security officer
Software trainer; and many more
Opportunities in Automobile Engineering
The Indian auto industry is the 4th largest in the world and the 7th largest manufacturer of commercial vehicles. The automobile industry can offer a bright career to all students who have interest and passion for automotives.
Students with a background of Automobile Engineering have an array of opportunities including:
Automotive technician
Body & paint specialist
Automobile designer
Car dealership
Sales & Marketing
Car mechanic
Diesel mechanic; and many more
Opportunities in Mechanical Engineering
Mechanical engineering opens gate to manifold of industries. Students can choose from an array of options and can build a career as per their interest and skills.
Here are the top opportunities in Mechanical Engineering:
Aerospace engineer
Automotive engineer
CAD technician
Contracting civil engineer
Control and instrumentation engineer
Maintenance engineer
Mechanical engineer
Nuclear engineer ; and many more
Opportunities inCivil Engineering
Unlike what many believe, civil engineering has a wide scope and a lot of opportunities for students who are ready to work hard and develop the necessary skill set. The top opportunities in civil engineering include:
Building control surveyor
CAD technician
Consulting civil engineer
Contracting civil engineer
Design engineer
Estimator
Fire risk assessor
Nuclear engineer
Site engineer
Structural engineer
Water engineer; and many more
Student scan also explore the entrepreneurial avenue and setup their own businesses in their respective fields. We at AISSMS Polytechnic constantly work towards building a holistic personality in our students to make them ready for all the opportunities that are presented to them.
Student can make a bright career in Engineering if they keep learning skills and keep exploring the industry. The AISSMS Polytechnic encourages all its students to take up new opportunities and learn new things in order to succeed in life.