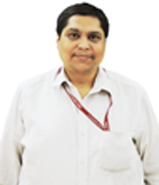 Prof M.S. Bhave
B.E. Production, MBA
HOD Automobile Engineering
I welcome you all to the Department of Production Technology. Department of Production Technology was started in the year 1994. Technicians produced contributed to industrial development over the years at the nation.
Department has well-equipped laboratories like  Fluid Mechanics, Refrigeration and air conditioning, Metrology and quality control, Theory of machines, etc. Department is having advanced Workshop with all types of machines.
For overall development of the students, Guest Lectures, Technical workshops, Soft Skill training, and industrial visits are arranged.
Production –Mechanical Engineering Student's Association (P-MESA) helps the student to arrange various programs in the Department. It leads to developing leadership in the student.
Industrial Visits are arranged in every semester to expose the students to real-world applications.
The department has experienced and dedicated faculty members with a strong commitment to engineering education and professional ethics.
Prof M.S. Bhave
B.E. Production, MBA
HOD Automobile Engineering