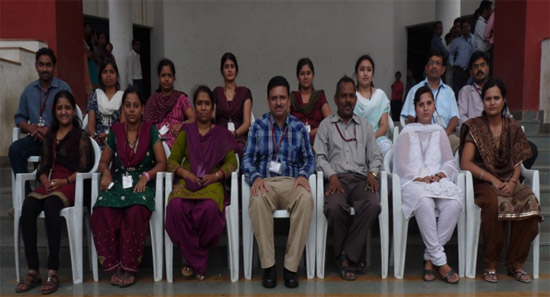 We started our journey in the year of 1996.
To produce highly qualified, well rounded and motivated graduates who can meet new technical
challenges, contribute effectively as team members and be innovators in computer hardware,
software, design and application.
To pursue creative research and new technologies in computer engineering and across disciplines in order to serve the needs of industry, government, society and scientific community. To inculcate strong ethical values and responsibility towards society.
This has been achieved by the collective and responsive effort of the faculty, the supporting
staff and the students.
DEPARTMENT ROLE:
The department is well equipped with excellent computing facilities, and has highly
qualified faculty specialized in areas like Multimedia Communications, Wireless
Networking, VLSI design, Data Mining etc.
The department is organizing workshops, IN-Plant training, industrial visits and Faculty
Development Programs.
The courses leading to a Diploma in Computer Engineering was started in the year 1996.
The department presently has highly qualified and experienced staff on its role. The
department has well equipped laboratories on the following subjects.
Advanced Web Technology
Advanced Microprocessor
Visual Studio.Net
Computer Hardware & Peripherals
Object Oriented Programming
Advance Java and Java Programming
Oracle
CARRIER FORECASTS:
Computer engineers specialize in areas like digital systems, operating systems, computer
networks, software, etc.
Graduates of computer engineering find employment in a variety of settings, such as
universities, industry, and government organizations.
Computer engineer can lead as computer network architect, programmer, Computer
hardware Engineer. Application engineer, System engineer etc.
IT engineers can grab interesting jobs like computer programming, Systems Analyzing,
software and hardware development, web designing, networking, software testing etc.
Computer engineering has grown and matured into a dynamic major helping to drive the
wave of technological growth in the world.