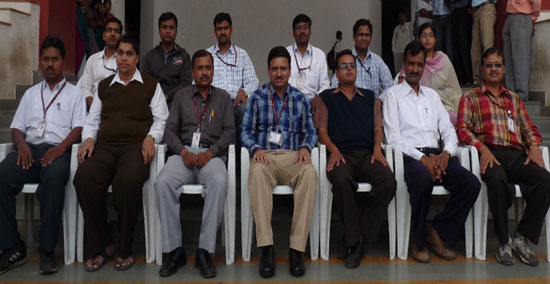 We started our journey in the year of 1994.
Production Engineering is a combination of manufacturing technology with management science.
A production engineer typically has a wide knowledge of engineering practices and is aware of the management challenges related to production. The goal is to accomplish the production process in the smoothest, most-judicious and most-economic way.
Production engineering encompasses the application of castings, machining processing, joining processes, metal cutting & tool design, metrology, machine tools, machining systems, automation, jigs and fixtures, die and mould design, material science, design of automobile parts, and machine designing and manufacturing.
DEPARTMENT'S ROLE:
The department is organizing workshops, IN-Plant training and Faculty Development
Programs.
The department utilizes a wide range of teaching methods from classroom lectures,
guestlectures, and industrial visits providing real-life experience.
The department presently has highly qualified and experienced staff on its role. The
department has well equipped laboratories on the following subjects.
Tool Engineering
Metrology & Quality Control
Workshop
Electrical Engineering
Theory of Machines
CAD / CAM & Automation
Fluid Power Engineering
Mechanical Measurement & Control
CARRIER FORECASTS:
Production engineering also overlaps substantially with manufacturing engineering and
industrial engineering. In industry, once the design is realized, production engineering
concepts regarding work-study, ergonomics, operation research, manufacturing
management, materials management, production planning, etc., play important roles in
efficient production processes.
These deal with integrated design and efficient planning of the entire manufacturing
system, which is becoming increasingly complex with the emergence of sophisticated
production methods and control systems.
Fields where production engineer get placed are:
Automobile companies- For inspection, quality control, operation of automated
equipment"s etc.
Manufacturing industries- For inspection, quality control, operation of automated
equipment"s, to control assembly line, production management etc.
Food processing industries- For inspection, quality control, Production management
etc.
Railways- Manufacturing processes and its control etc.
Process industries.
Space and other research organizations.
Government and private companies.
Defense.
IT companies.